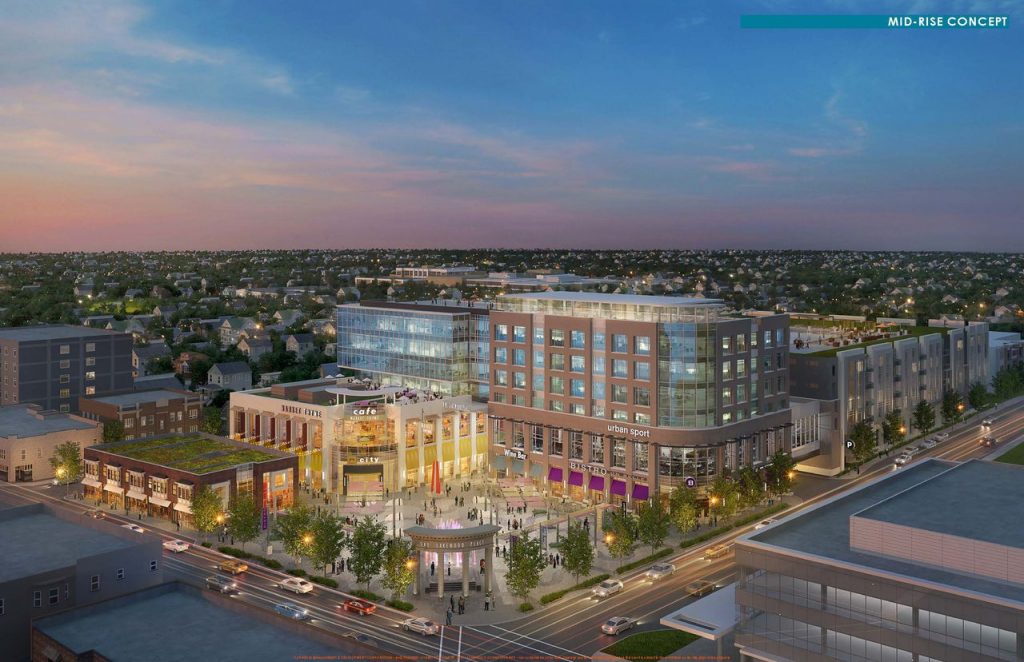 Twomile provides aerial photography and video services to help architecture firms with project design and marketing. We work with your staff to understand the project context, audience, and key elements you want to include and communicate then deliver high quality aerial assets for your team.
Our team ensures safe and legal operations by identifying airspace and ground restrictions within the vicinity and securing appropriate authorization with the FAA and local law enforcement agencies.
Project Context
Twomile delivers current, high-resolution imagery of the development site with surrounding context, helping highlight key neighborhood features and giving the viewer a sense of how the project fits in the local context through massing models and other project design elements.
Views from Project Site
Additionally, we capture photos and video from the project site facing multiple directions from specified altitudes, providing accurate views from various levels at the project site. This supports the design process and helps convey the final experience in stakeholder and marketing materials.
Deliverables
Current, high-resolution photography is essential in communicating the benefits of a new project. Showing the project in context, along with views from the upper levels of a new development are powerful tools when communicating with project stakeholders.
We can provide the following for your firm, and project stakeholders:
Current, high-resolution photos of the project site
360 panoramic virtual tours
Video footage

Geo-rectified 2D and 3D outputs suitable for GIS and CAD
Project materials are delivered online via Dropbox or Box.com, or directly via memory card or USB drive.
Pricing
Typical pricing for our safe and professional aerial services is $250-$500 per site visit, depending on complexity of the operation. Daily rate: $1,800-$2,500. See our pricing page for full details.