Twomile provides shoreline inspection using professional-grade drones. With drone-based shoreline monitoring you get more frequent, higher-resolution information, at a lower cost. Drone inspection is quick, easy, and most importantly it's SAFE. We offer one-time site inspections, ongoing site monitoring, and free services for homeowners in northern Ohio.
All of our pilots are FAA Certified Remote Pilots (Part 107) and all of our commercial operations are fully insured.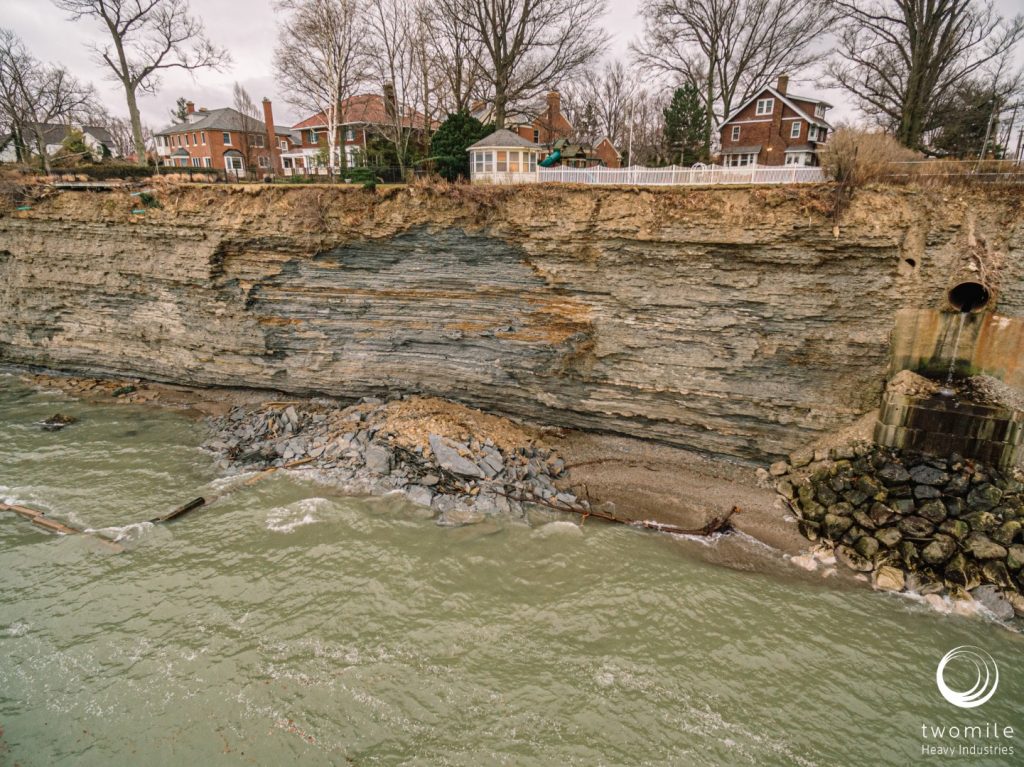 We collect high-resolution photographs and video, and we can also use photogrammetry and reality capture tools to create a detailed 3D model of the site area, and monitor changes over time.
How does it work?
When you contact us, we will schedule a brief consultation to identify any special concerns or problem areas, and answer any questions you have. This can be done by phone or in person.
Next our pilot will visit your property, fly your shoreline, and perform the inspection. This requires some brief pre-flight tests and the whole routine usually takes less than 45 minutes. We fly the shoreline and capture high resolution photos and video from a variety of perspectives. We completely scan the shoreline including bluff or cliff profiles and any existing shoreline protection structures. You don't need to be present for the inspection, but we would be glad to meet with you and show you the process.
After recording the images and video, we take them back to our office for post-processing and select the best images for your report. We then use the site photographs to create a high-resolution 3D model, which can be used as a baseline for future inspections or ongoing site monitoring.
Within a few days, we will deliver your report, photos and video. The report highlights any important areas discussed, as well as any potential problem areas identified in the inspection. We can provide these materials online or on a DVD, depending on your preference.
What do you get?
When you use our shoreline and bluff inspection service, you receive:
Initial consultation, on site or by phone
High-resolution photos of the shoreline
Video footage of the site
Report of overall condition and any observed problem areas
We are an independent inspection company, so you can rest assured that we provide unbiased advice. We do not sell shoreline engineering or construction services.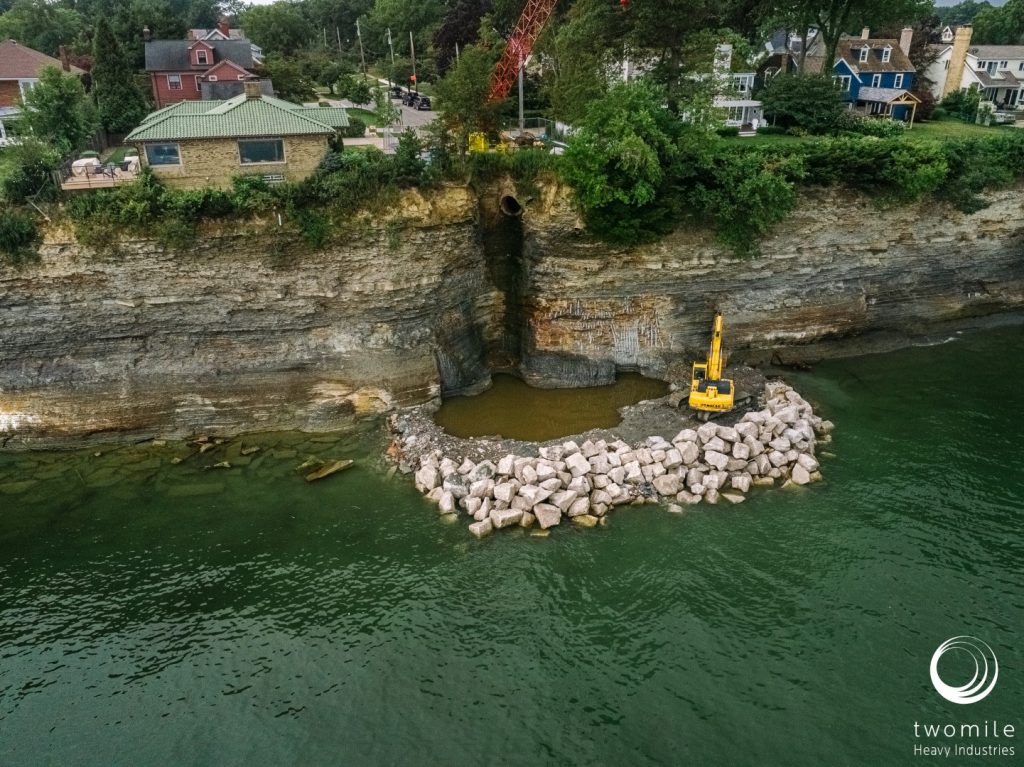 How much does it cost?
The fee for a one-time inspection of your property's shoreline, including bluffs/cliffs and any existing shoreline protection structures is $399. If you are a homeowner on Lake Erie in the Cleveland area, we are currently offering free basic inspections.
If you would like to learn more or schedule an inspection, please contact us.