These aerial panoramas provide two interactive 360-degree perspectives from above Kauffman Park in Lakewood, OH, USA. The virtual tour interface includes a simple, intuitive map to show the location and orientation of each view. Panoramas were captured in December 2021.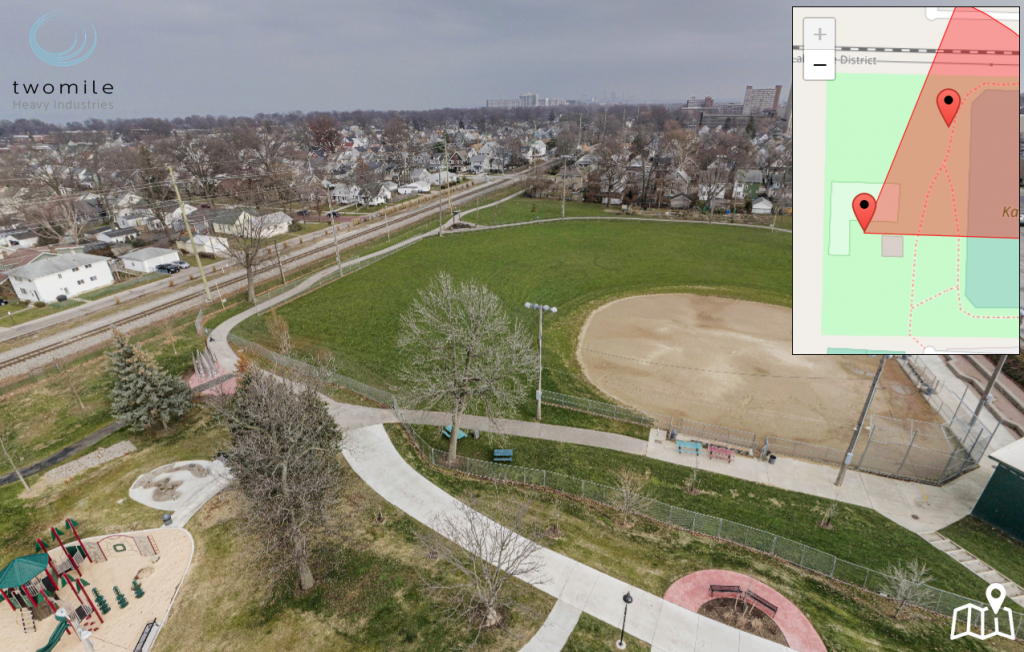 Twomile creates aerial 360-degree panoramas and virtual tours to support urban design and engineering. Our virtual tours connect high-resolution aerial views using a simple, intuitive map interface. Tours are hosted on our secure cloud infrastructure. To see more examples, click here.
If our aerial services would benefit your project, contact us for a no-pressure consultation.